Riveria is one of the largest vocational education and training (VET) provider in Finland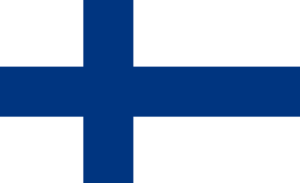 Riveria organises vocational upper secondary, further vocational and specialist vocational qualifications, also liberal adult and summer university education. The Ministry of Culture and Education has awarded our organisation the Quality Award for Vocational Education in 2002, 2008, 2012 and 2016.
Our area of operation covers the entire region of North Karelia formed by the 12 municipalities, the owners of Riveria.
We have training centres in Joensuu (the capital of North Karelia), Kitee, Lieksa, Nurmes, Outokumpu and Valtimo. Annually we have around 15 000 students and about 740 staff.
Riveria offers over 130 different qualifications in industry, construction, transport, nature and environment, business, well-being and health, education and culture, and services.
International cooperation
The main function of our international operations is to grow Riveria's international profile through increasing the number of exchanges of students and education professionals. Riveria students can participate in international projects, host foreign students and travel to other countries to complete a part of their professional training in foreign companies.
Foreign students are welcome to take part in the full qualification programmes, complete certain modules in our training centres or have professional training in local companies under the guidance and supervision of our teachers.
Riveria teachers and other staff members take part in exchange programmes and other partnership projects. For groups of education professionals from other countries visiting Riveria, we can organise tailor-made diverse study visits, Educational Camps including special training programmes, work shops and seminars, in collaboration with other local education providers.
We also assist educational organizations in improving their systems by offering development services known by EduSolutions.