Colegiul Tehnic de Electronica si Telecomunicatii "Gheorghe Marzescu" is a public technical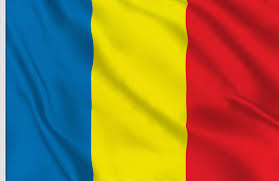 secondary school with great tradition in the vocational and technical education in Iasi, being founded in 1973 as a division of the Tehnoton Factory.
Since then, generations of youngsters have been educated and trained to become highly qualified professionals in the fields of electronics, electrical engineering, automation, computers and telecommunications and work for the factory (which used to make radios, television sets and other household appliances) and other companies of this kind in Iasi and the entire country.
Nowadays the school is totally independent with primary and secondary school levels.
Overall there are about 650 students aged 6 to 21, 54 teachers out of which around 450 secondary school students are being trained for the following qualifications: text and image processing technician; computers operator technician; telecommunication technician; automation technician and electronics technician. There are also classes of general secondary school, one with the specialization of Mathematics and Computer Science and another of Natural Sciences, as well as a post-secondary technical school class of telecommunication networks infrastructure.
Currently, 54 teachers work with our pupils.
The school provides a wide range of quality educational services that enhance graduates' chances not only on the labour market but also for being accepted in higher education institutions (tertiary level). Many students after graduating our school choose to continue their studies in universities around the country or abroad.
The school has been an ECDL authorized centre for students and teachers since 2004 and a CISCO Academy since 2007, thus having the international recognition for the high quality training provided in the fields of using and operating computers and computer networks.
In 2006 it became a support centre for long distance learning along with very few schools in the country. Our college is situated in a working-class neighbourhood. The students in our school come from families with precarious financial situation, about two thirds of them come from rural areas and, in the primary and secondary school there are 30% Roma pupils, 10% of the pupils being with SEN, included in mainstream education.
Colegiul Tehnic de Electronica si Telecomunicatii "Gheorghe Marzescu" has developed active citizenship and intercultural projects, promoting non-discrimination and tolerance by preserving regional identity, integration and inclusion.
Through international collaboration, our school aims to strengthen the European dimension in education, improve the quality by implementing good practice models, encouraging the development of communication skills in foreign languages, transnational cooperation, innovation in pedagogical methods, promotion of European values, dropout and early school leaving prevention, improvement the process of transition from school to active life.